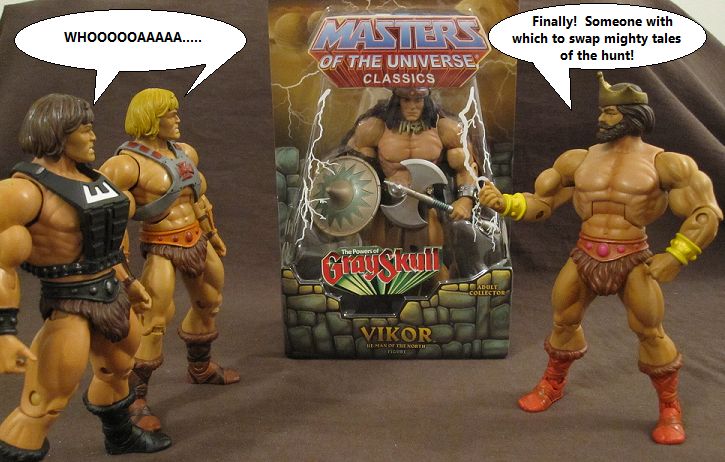 VIKOR IS AWESOME. I'm serious. Great figure. Barely took any pics, but a great figure all the same. It's one of those stand-out figures from the line that breaks the boundaries down. If you like Conan, barbarian types, MotU, or just good toys, then you should own Vikor.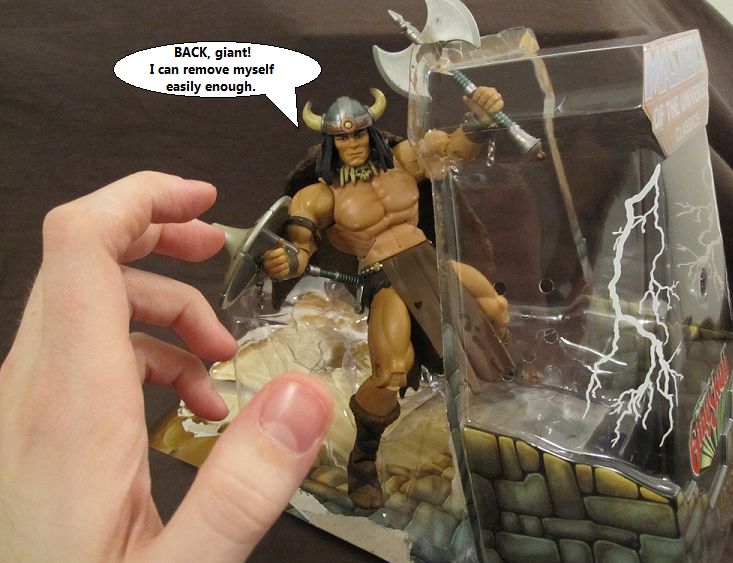 If he had come out sooner then there probably wouldn't have been a MAN KING, because this guy fits the bill as well.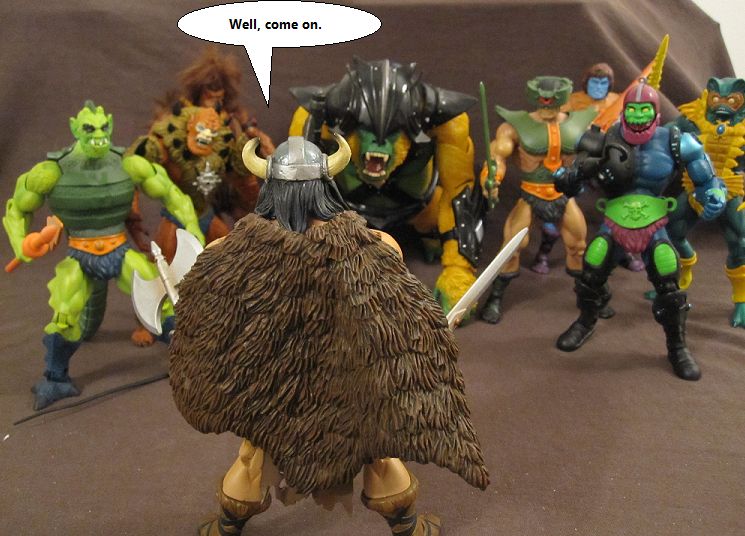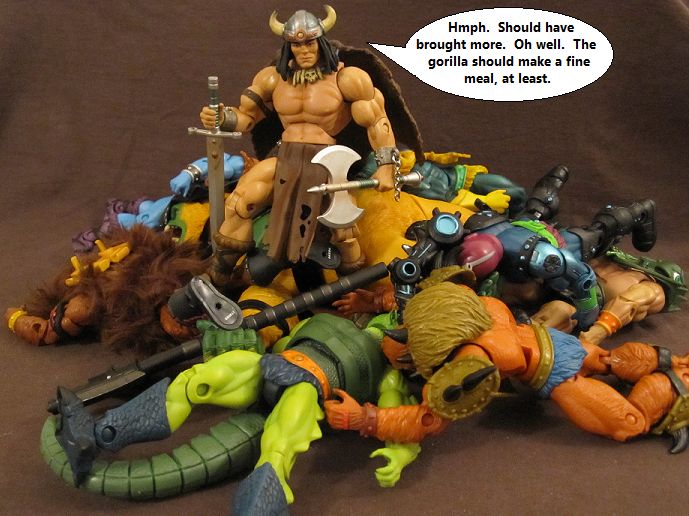 The detail on this guy is fantastic. His weapons have this tiny bit of rust on them, he's got these real metal chains hanging off his wrists, and his face looks like it was chiseled out of stone. I think the weapons are what really made this guy, though. I've always been an accessory fan, and these are some of my top favorite weapons from any figure. Great axe, perfectly simple sword, and a cool spike shield. Plus, the sword hangs all cool in a leather strap on the back of his belt! So many cool details.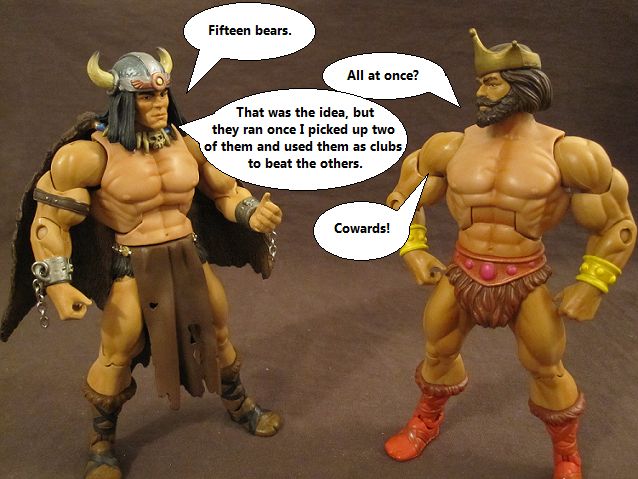 Buy this guy if you can.