More random stuff!
This first one was a response to a post at He-Man.org. I think it had something to do with someone wanting more articulation in the MotUC line, and someone pointed out that the line has enough and it's not like MotUC figures need to pull off Spider-Man poses. So I did this: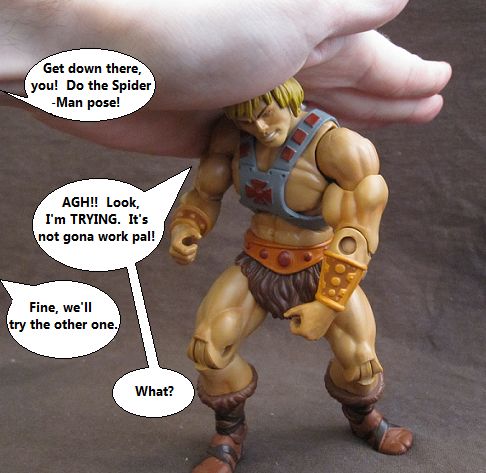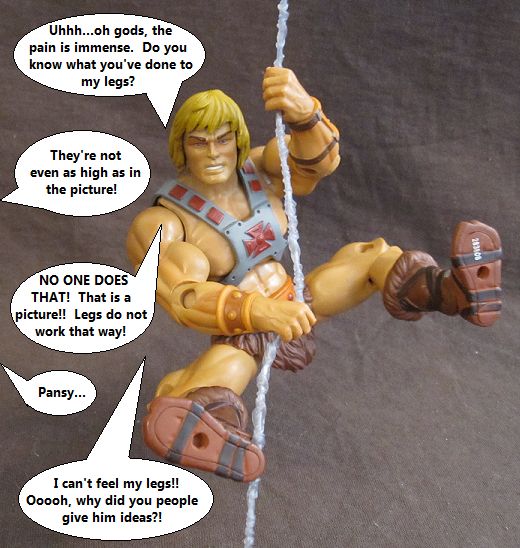 The picture the joke is referring to is one of those standard Spider-Man poses where he's swinging in New York and has his friggin' legs over his head 'n such. Just google Spider-Man and one of the images is certain to be some form of that or another.
Next batch are some pics I did of Vikor fighting a Skeleflex figure. It was just supposed to be some wordless pics, but then I ended up sort of parodying the first
Dinosaur Comic
.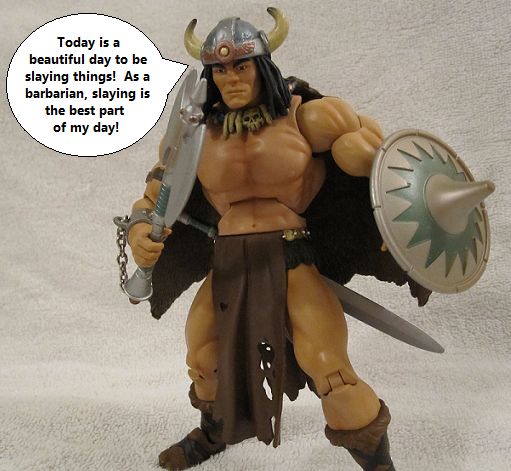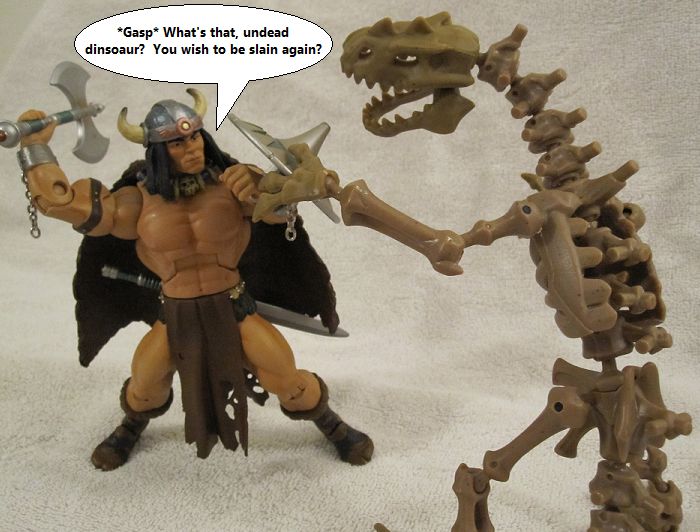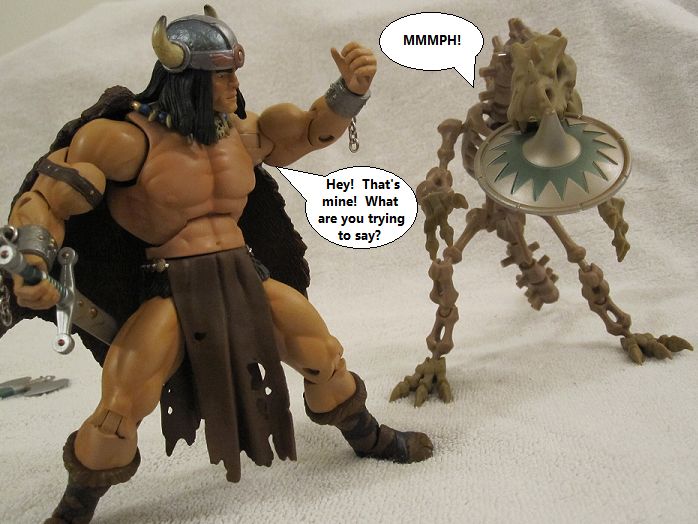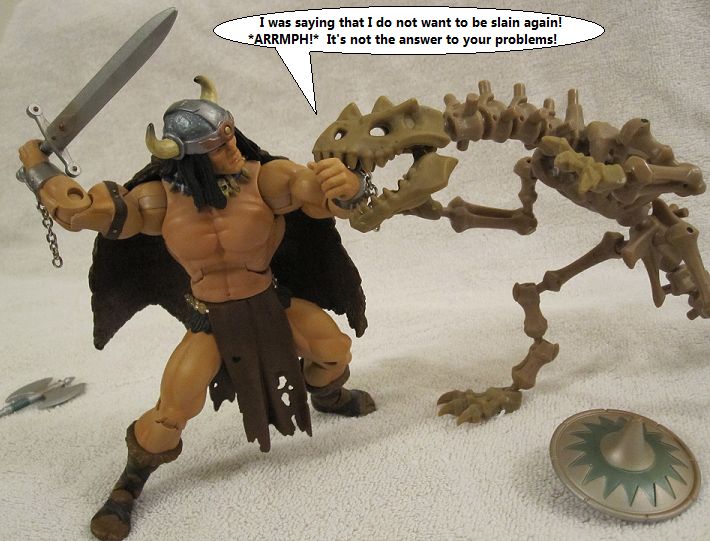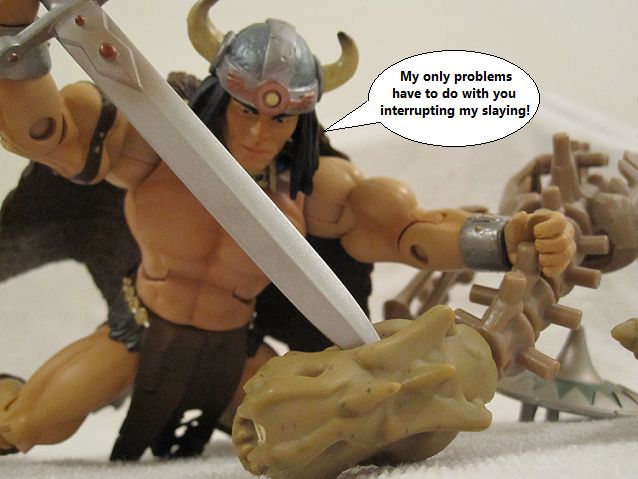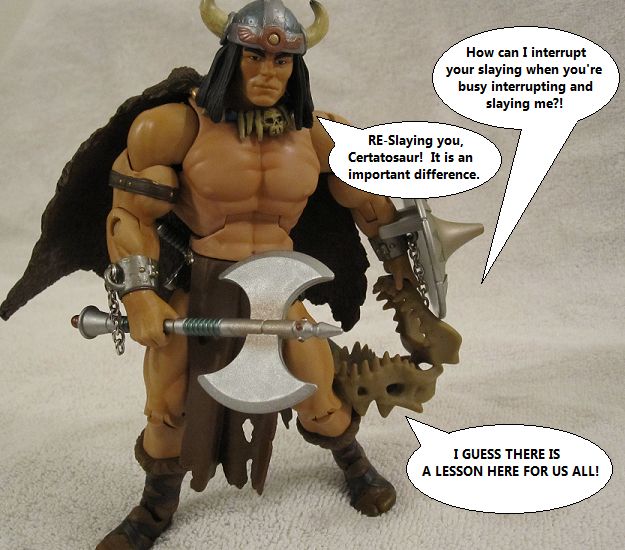 It's a very weak parody, but there it is all the same. The key thing here is that you should be reading Dinosaur Comics.
Final one is when I got a retro Mego-style figure of
Peter Venkman
styled after the Real Ghostbusters cartoon. I bought him 'cause he was always a favorite character, and most importantly (because as I've said: I'm a big accessory fan) the Proton Pack is styled after the old role-play pack from back in the day. That is VERY cool!
I also found out it fits on He-Man.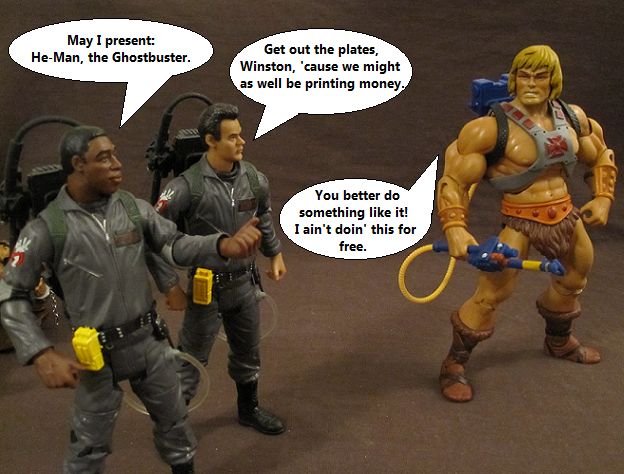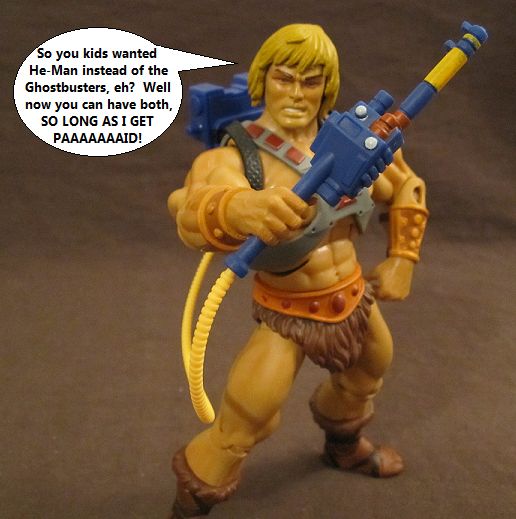 Yeah, Scareglow is doin' the Curly/Dr. Zoidberg.