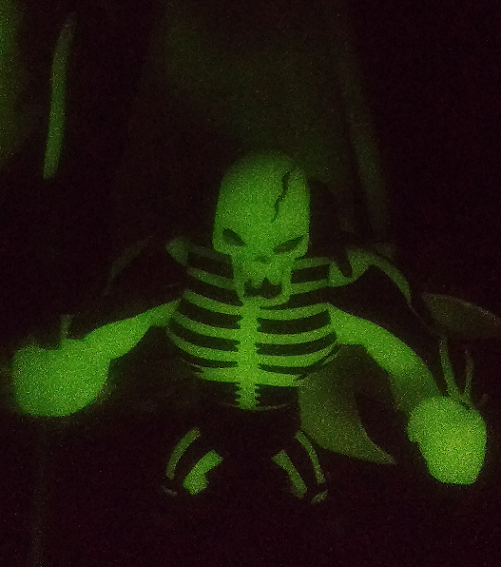 Welcome back!  You may remember the last time we did this.  If not,
click here to refresh your memory with Mer-Man's horror face.
  Since that original post, I have been taking one toy each night and snapping some pics of it under the black light with my phone camera.  Some of them work, some of them don't.  For your viewing pleasure (I graciously assume), I have once again displayed the best of them.