Guy named Evilmike over on He-Man.org apparently makes some awesome 3D designs of weaponry from all over the MotU spectrum. Well, if you've got the model, I guess a website called Shapeways can make 'em!
Evilmike's Shapeways
section has all of his current work, and they're all fantastic!
I got a few items from him not long ago, though I will admit that they are of a special plastic that Evilmike helped me get (I don't believe the gray plastic use on my swords is available at Shapeways).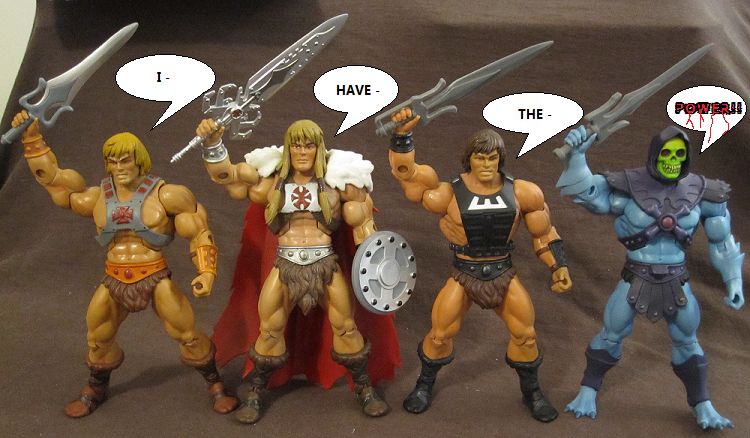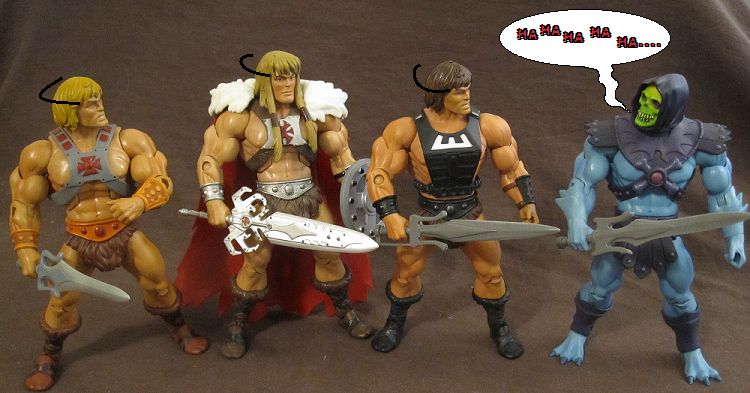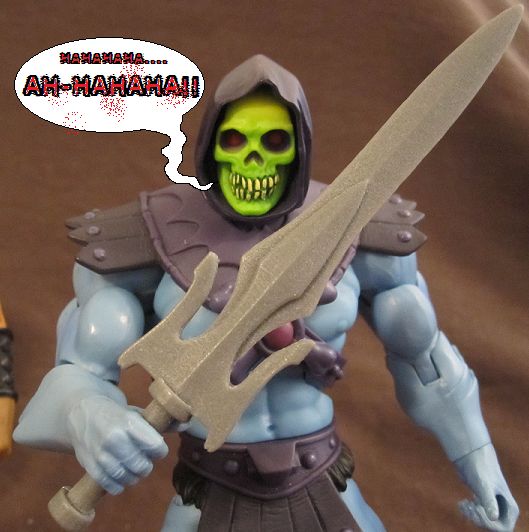 The two Evilmike items are being held by Wun-Dar and Skeletor. Wun-Dar's is based on the "Sword of the Ancients", as it is called in the minicomic
"The Masks of Power."
I have no idea why it is called that, because it's obviously a slightly different take on the Power Sword...but it's not like the old minicomics made any sense most of the time, what with Teela starting out as a Green Goddess, then coming in as normal Teela, but still being a Goddess when in her snake armor but technically being two different people------
Anyway...the second sword is based on how the Power Sword looked in the
first minicomic.
I got these 'cause I'm sure there won't be any reason for Mattel to make official versions, and those two swords are kinda burned in my mind since I used to flip through those minicomics over and over. It's
so cool
to have plastic versions of those items. Evilmike did a fantastic job on these!