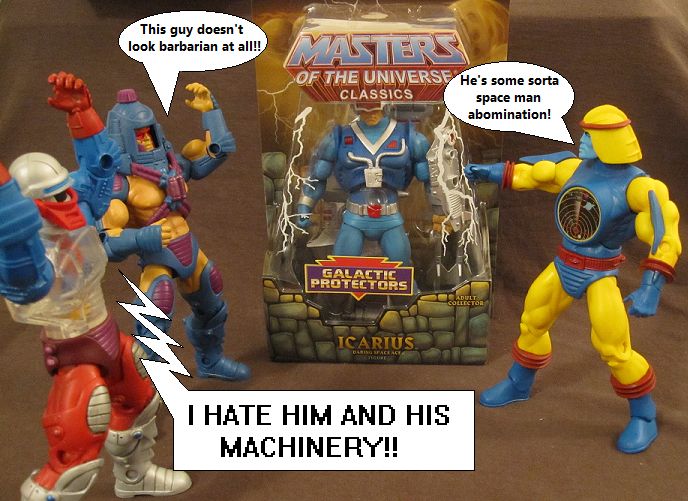 Yeah, it says Icarius on his card, but that's not his name.
It's Flipshot.
He's the first good guys from the New Adventures of He-Man in the MotUC line! He was also the ONE other good guy that I had from that toyline, other than two versions of He-Man.
Oh wait, his name IS Icarius! That was his international name. Guess they lost the copyright to Flipshot! Wait, who else is using Flipshot?
Doesn't matter. The figure, being from NA, is of course met with contempt by the fans. 'Course I can't say for sure since I'm just going on He-Man.org, but seems like the majority consensus is that NA is bad because it screwed with whatever they remembered from the original He-Man cartoon. Meh. On top of that, I guess he's not vintage enough? Or something?
Doesn't matter. Again. The figure is
awesome,
and I'll show that off at one point when I'm done doing this whole archival crap with posting all my previous MotUC stuff.
And now, to fill out the rest of this: here's what else happened in October!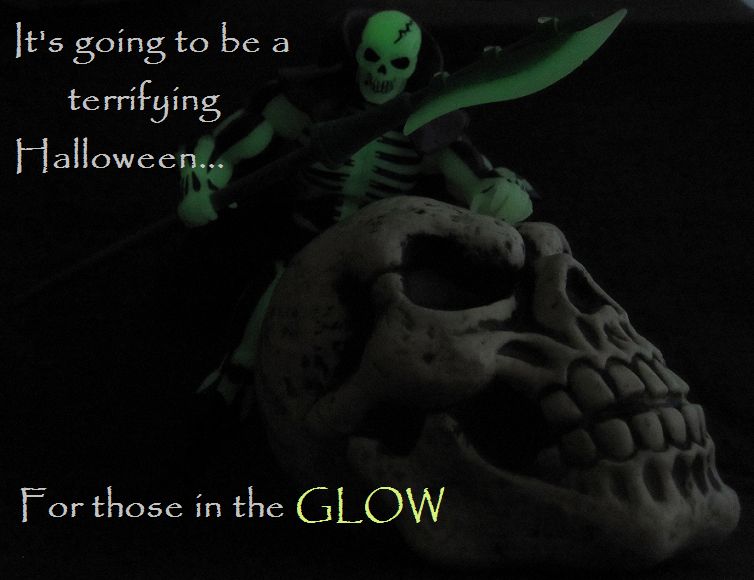 There was a Halloween pic contest, so I did that. While I was doing that, I did this: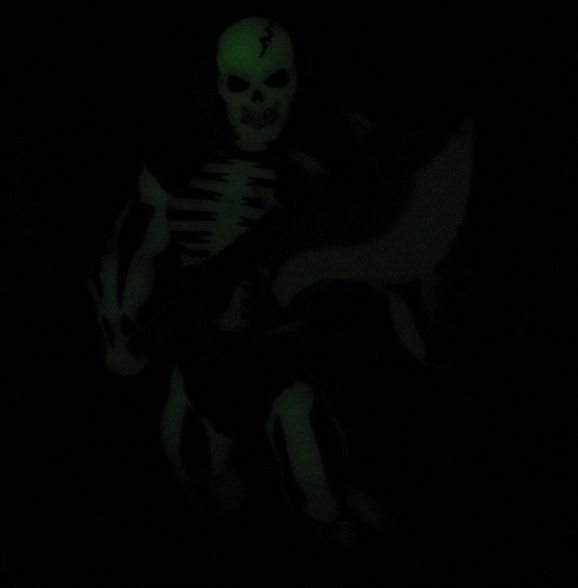 I also mixed a few things together to finally find a place for the pink Zodac armor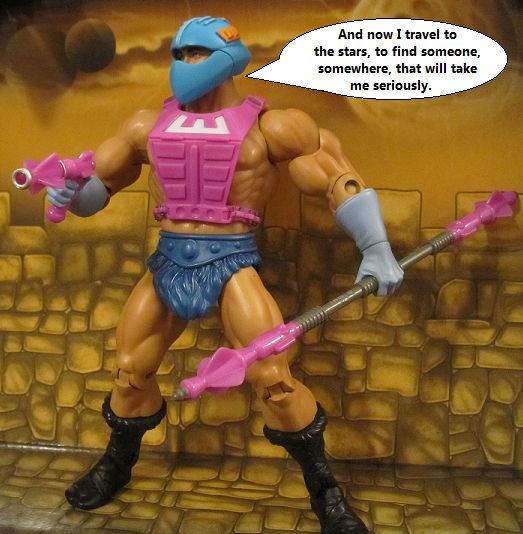 And that's it!