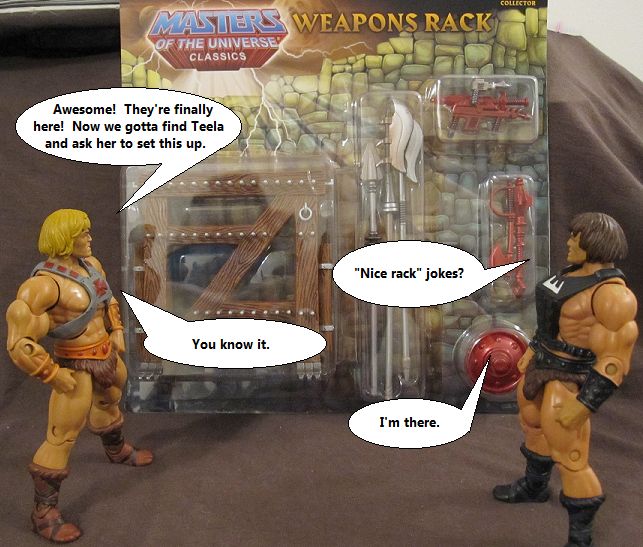 Tired of seeing Weapons Paks? Well then how about a Weapons Rack?!
'Cause here's a Weapons Rack.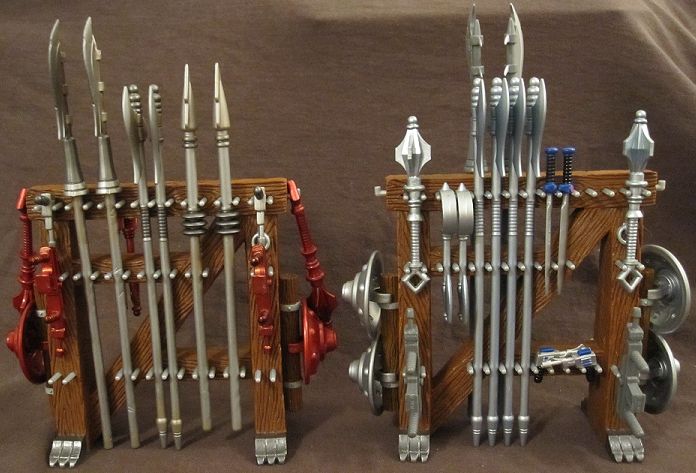 Or a couple of racks. This isn't random though: this is the Weapons Rack that came with the vintage
Castle Grayskull
. Only these are totally awesome and painted like wood, where the original was just orange. Also, the original was only one-sided (other side was hollow) whereas these have two full sides of weapon-holding goodness! The pic above shows more than just what the racks come with; I threw on stuff from the Palace Guards and other Weapons Paks too!
This is hands-down my favorite accessory pack so far (we'll see how the upcoming Weapons Pak 3 does). The weapons are all classic stuff in either semi-rusty/weathered paint, or in a dark metallic red to give a homage to a vintage Man-E-Faces that randomly came with a bunch of red Grayskull weapons. I would have liked the red weapons to be silver like the rest, but once I got them in hand I warmed up to them. Mostly because...well, they're unique! They actually go well with quite a few figures so far.
Now this happens: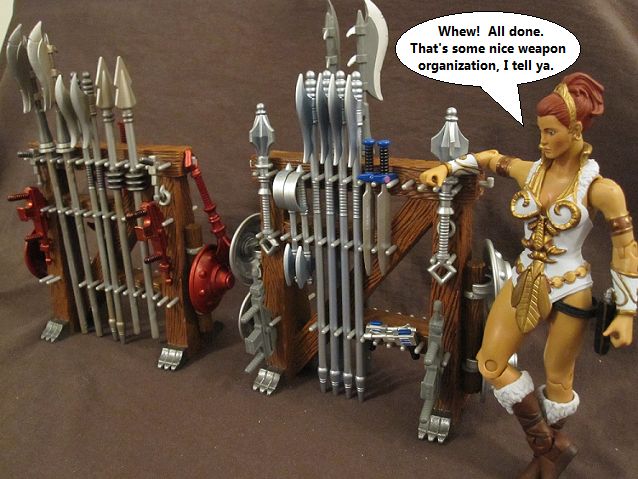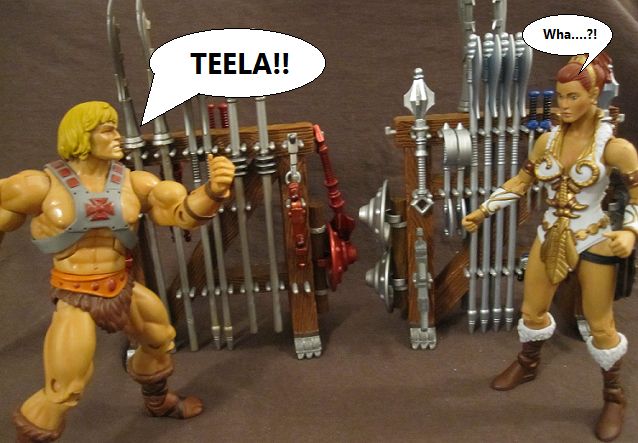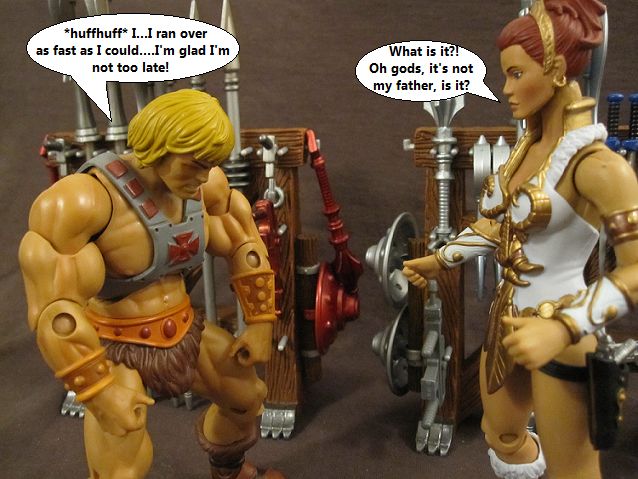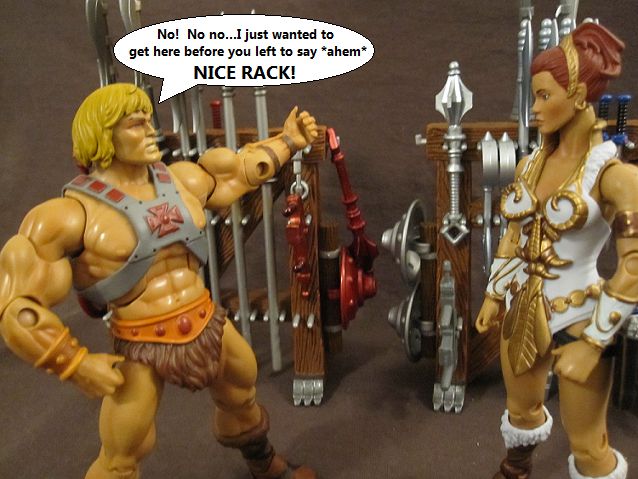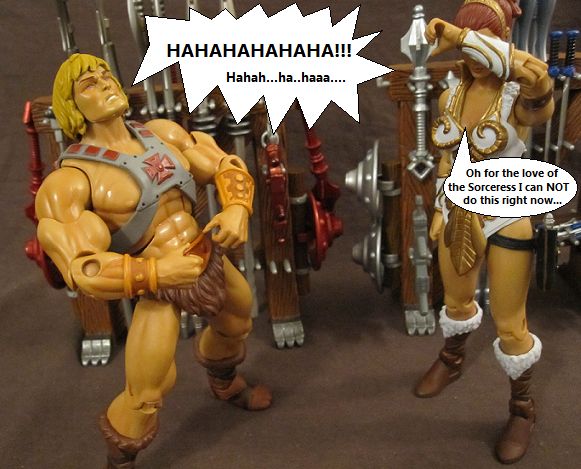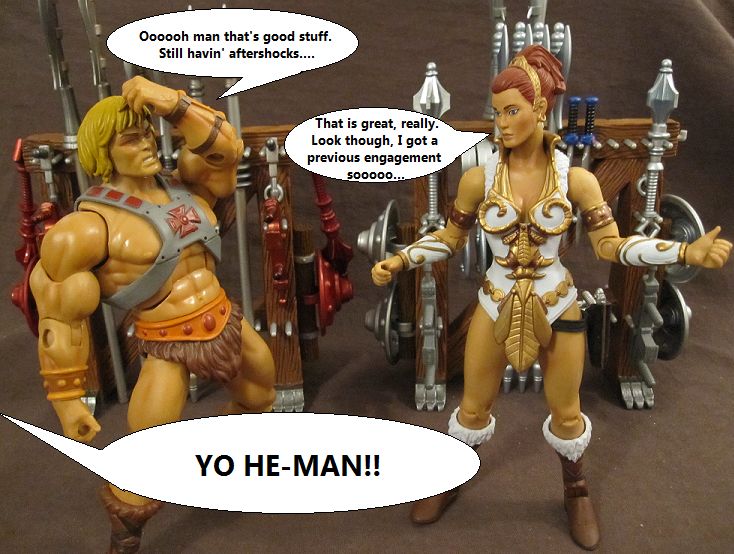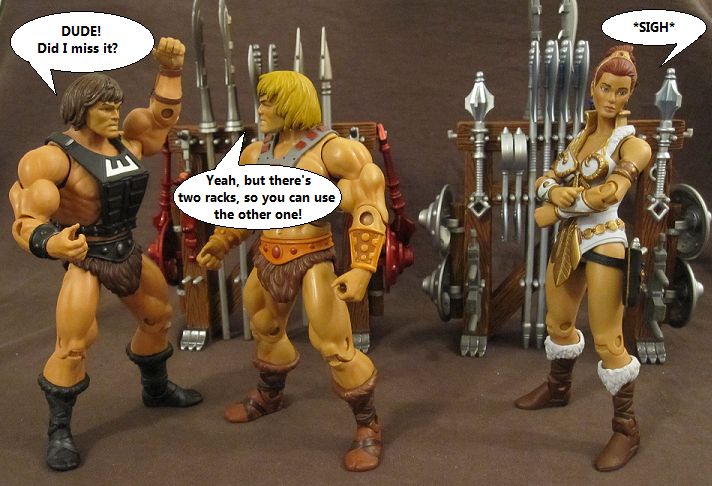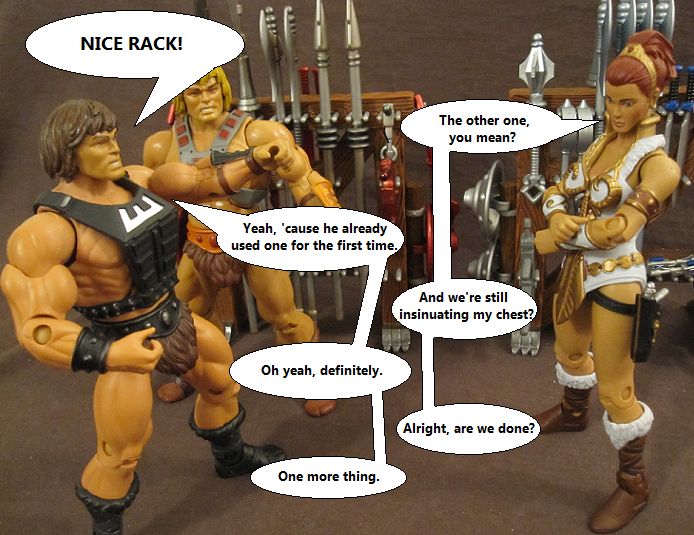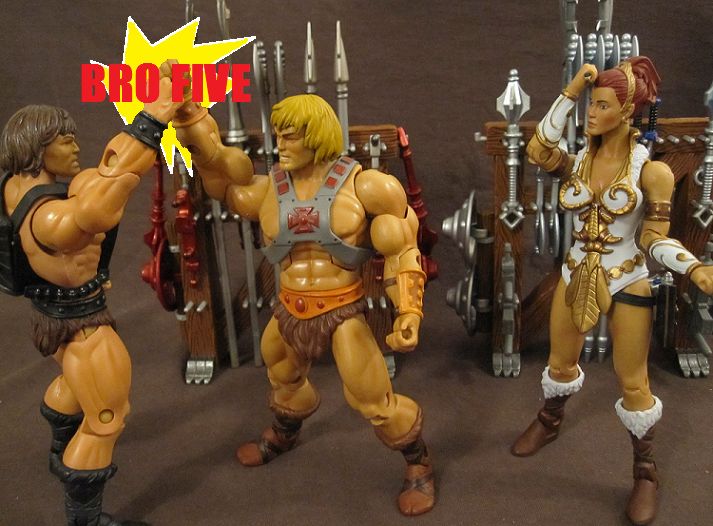 Like you didn't see that comin'.