There's a dude on He-Man.org named Big Country, and we've spoken quite a few times. We agree on many things, save for The New Adventures of He-Man and the toyline that went with it (I love 'em, he don't). I think he has rethought his stance on the figures recently, but mostly because NA figures always turn out awesome when they are reworked for the MotUC line.
Anyway, he did a setup of Skeletor figures and neglected NA Skeletor. I responded with this: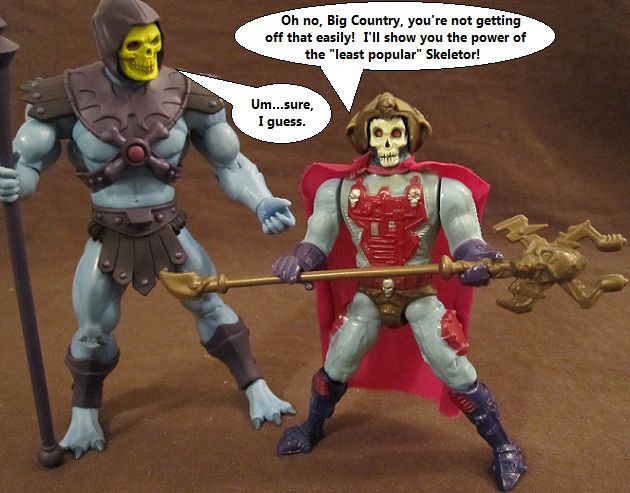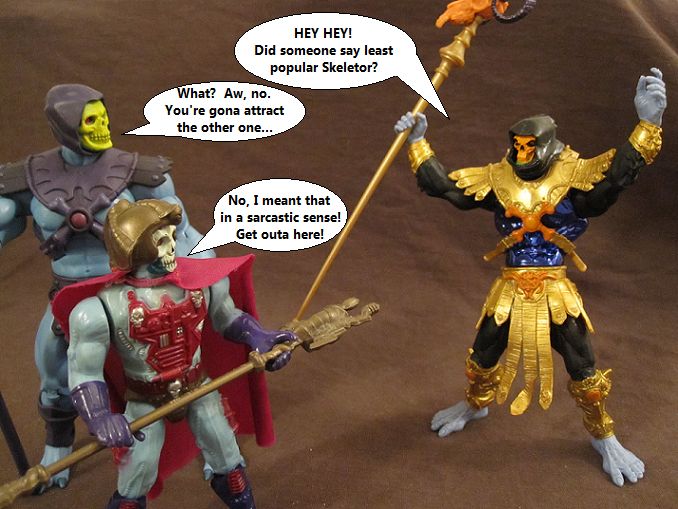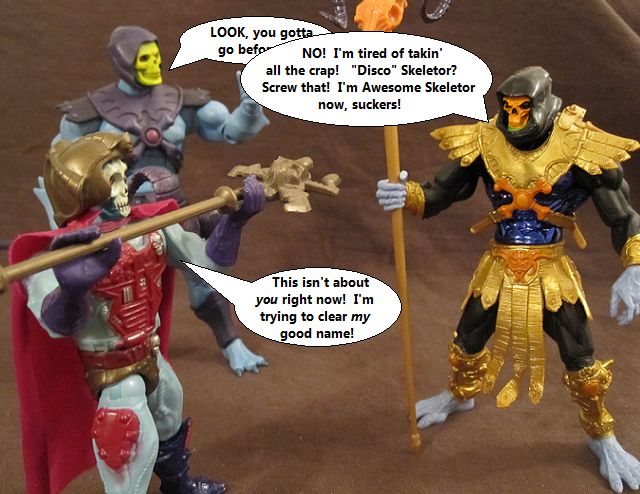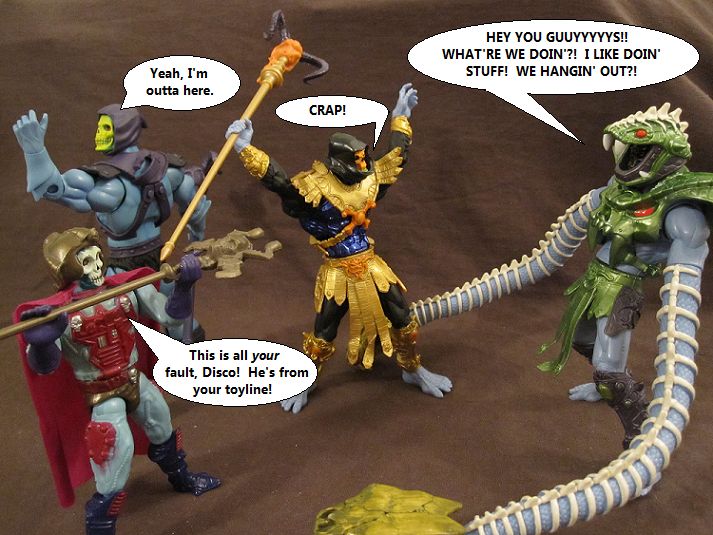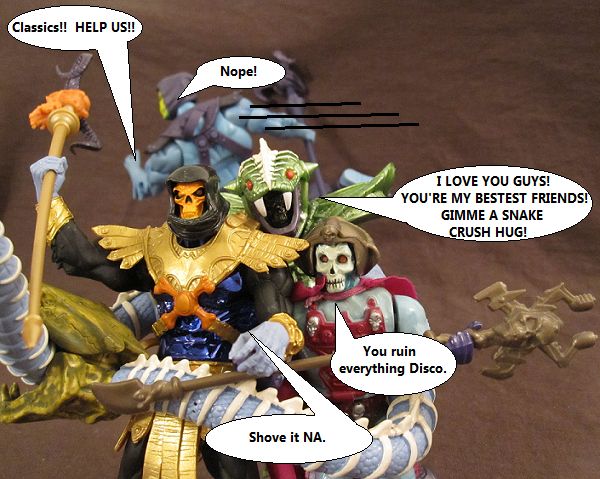 The crazy-ass gold, black, neon orange, and metallic blue Skeletor is a repaint of the 200X Skeletor that the fans have affectionately named Disco Skeletor. Before that, I had dubbed him Midnight Rave Skeletor. Since the majority goes with Disco, I too adopted the name. I think he's the least popular but...well there's a certain point where something is so bad that it's good, and I think Disco Skeletor fits the bill. I think he's
awesome
. I will always back Disco Skeletor for an eventual release in MotUC. It will be glorious.
...oh yeah, that last one is Snake Crush Skeletor; also from 200X. He is hilarious. Love him. That is an order.