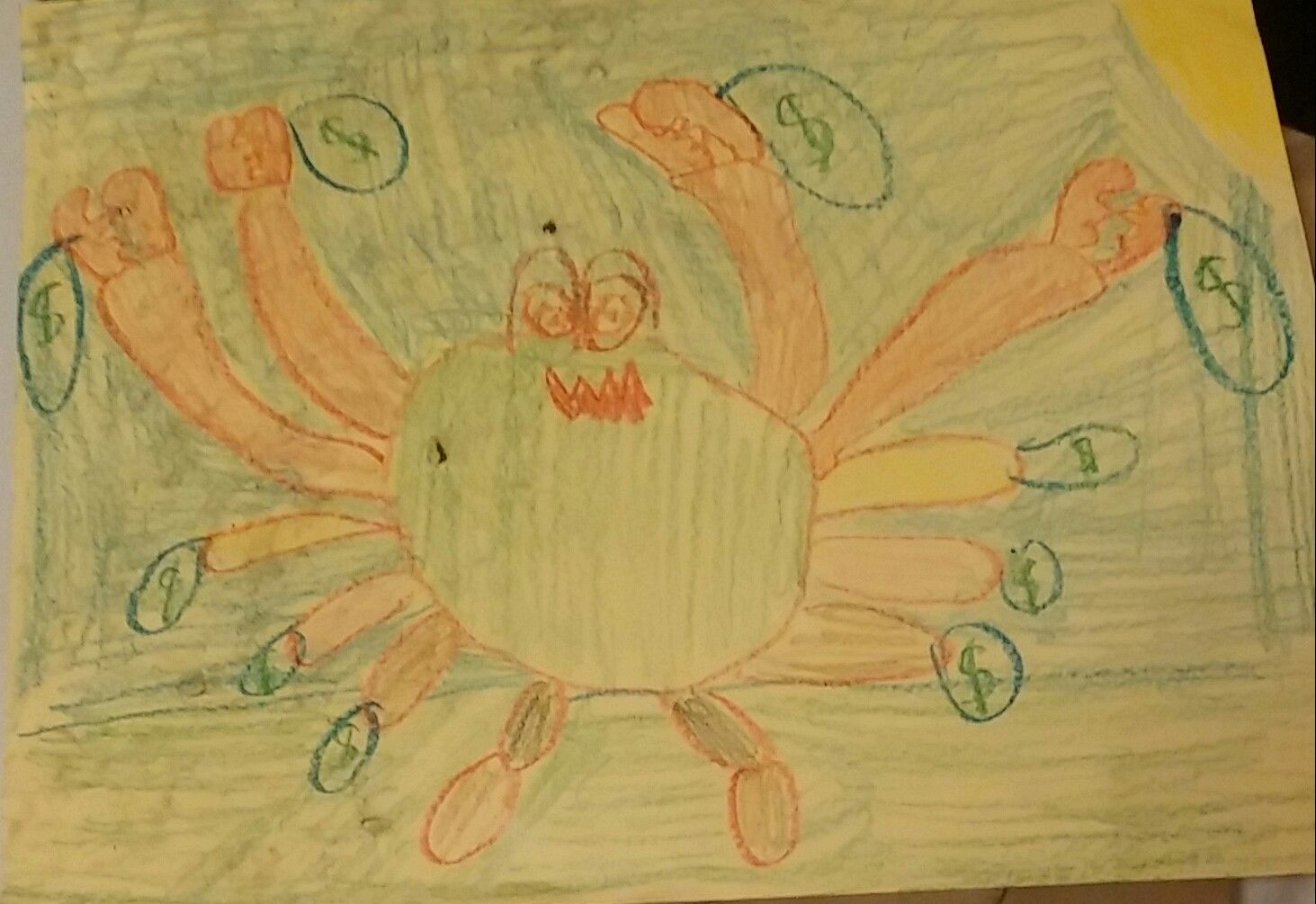 It's 4 A.M. and I'm feeding the Jake.
We live next to a couple schools, on a corner, so all the school trash blows on to our lawn. This picture blew on to the lawn the other day. It depicts a crab grabbin' all the muns. I showed my wife.
I said "I'm keepin' this."
She responded "Why
wouldn't
you keep it?"
I married the right person.
Anyway, here it is. On a post. Product of my sleep deprived brain while feeding an infant. A hearty salute to the mysterious producer of this magnificent piece. If words must be set to the work, then those words were already spoken by a friend of mine. I'll leave you to ponder his quote:
"A generation that can produce such work has something going for it. People worry too much. Get the money, crab. Get the money."