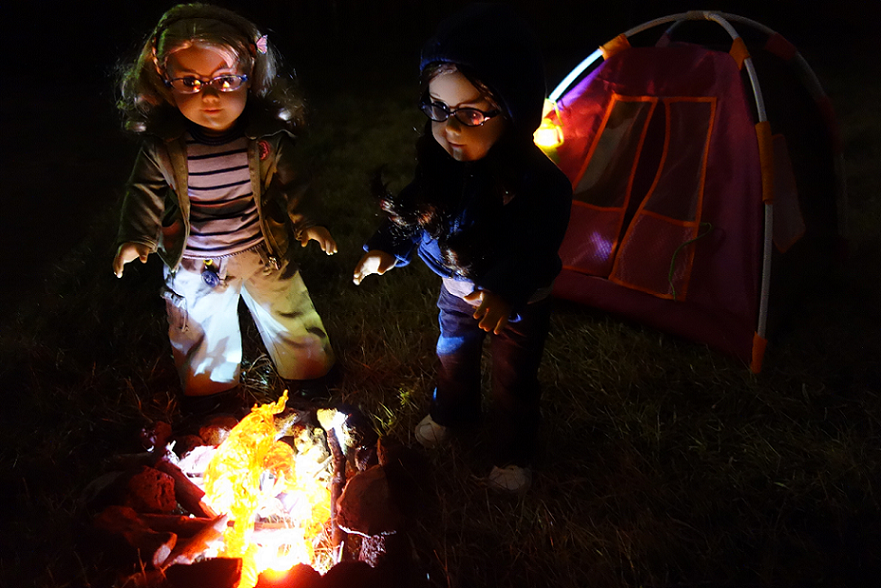 As I've stated in a
previous post
: My wife collects American Girl stuff. I bought this camping set for her dolls and, earlier this evening, I set up a scene.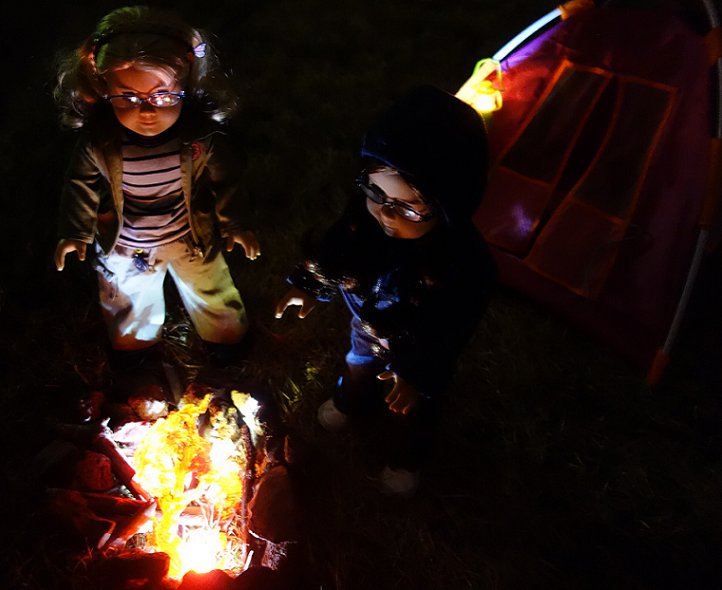 Just a couple pics. They turned out really well, so I figured I'd post them.
Yes, those are the Tamashii flames being used as the fire. One particularly lucky setup is the lamp hanging on their tent, in the background. One of the lights shining on the fire is set in such a way that it shines regular white light on the tent, rather than the orange light of the fire. I set the lamp back there to act as the supposed light source for that white light (whereas, in reality, that lamp has the weakest freakin' bulb).
That's it! As you were.