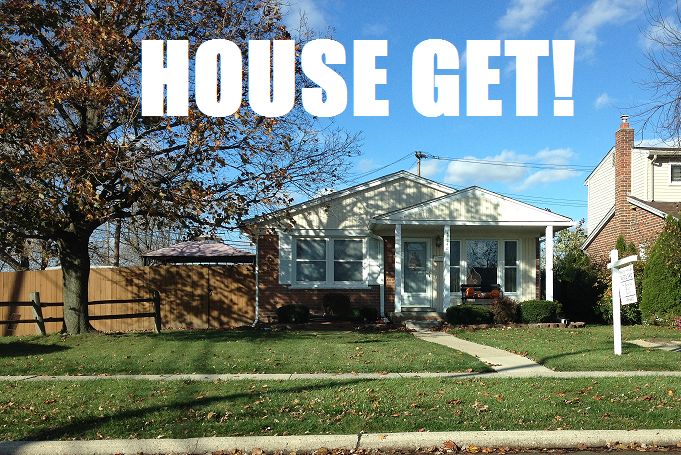 Wait a second, why did we get one of these? How am I supposed to keep buying toys? Now I've got to mow a lawn again, and possibly clean things, and - crap, is that a tree? Now I have to rake leaves too! Maybe I'll just cut that down and replace the lawn with dirt. Yes....yes that will go over well with all the people. Especially the wife (the one with all the money).
I suppose you can guess this means I'll be off-and-on with the updates, but when is that news? I did a few recently, but before that I had already been off for about a month! So nothing new on that end. However, this may hopefully result in a new setup, as I'll finally be forced to not only clean my toy room, but remake it in it's entirety and perhaps buy some lamps or something I can't afford because I have a house that has more space than an apartment and could possibly need things more important than lamps to light my toys *DEEP BREATH* Anyway, who knows? We'll see if my quality improves or stays the same with the new surroundings.
Besides, the next important business is continuing to convince all the relatives that we STILL don't want a kid yet...